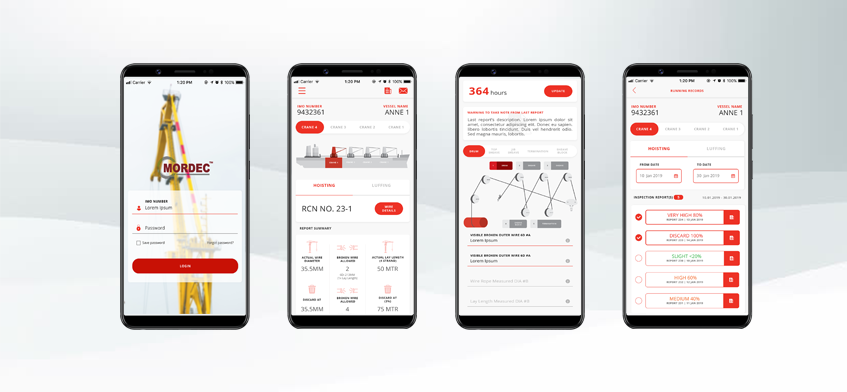 MORDEC MOBILE APP & WEB MONITORING
Mordec is currently developing the MORDECTM WRM Mobile APP which will provide an effective and easy way to ensure complete traceability, accurate reporting that monitor and track the condition of all crane ropes
Ship-owners and ship management companies can easily digitize on-board wire rope inspection in accordance with ISO 4309-2017 by just using MORDECTM WRM Mobile APP for every wire rope inspection in the next phase.
All wire rope inspection data that is submitted through MORDECTM WRM Mobile APP will be kept for running records purpose that can be used in future situation when there is an accident or when the management wants to review of the running hours of the wire rope running.
 Ship-owners and ship management companies will be conforming to SSE (Sub-committee on Ships System and Equipment) standards whereby all lifting appliances on-board have to be inspected prior to using the equipment or after routine maintenance.
 All parties will be well inform of every wire rope condition for every vessel from Mordec Integrated Dashboard.